The United Nations (UN) has declared 2023 as the International Year of Dialogue as a Guarantee of Peace in order to facilitate the meeting and collaboration of nations and with the support of international organizations to achieve the development and implementation of strategies and actions to establish universal peace.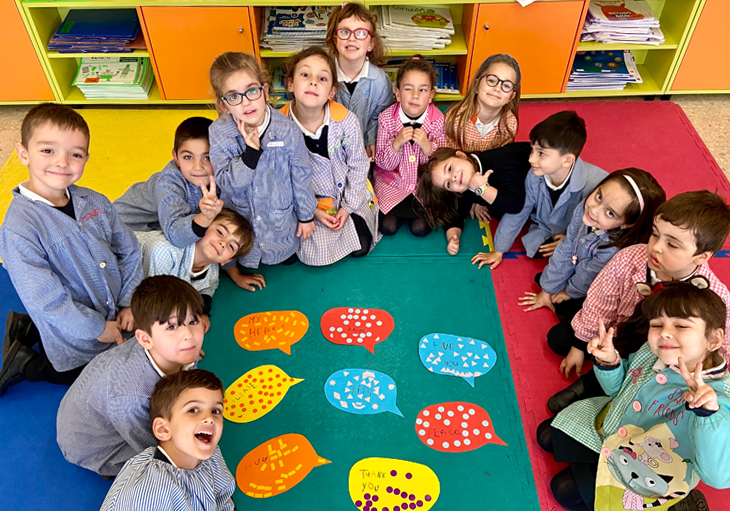 In our school, we try to do our bit. This is our grain of sand to make our world a better place.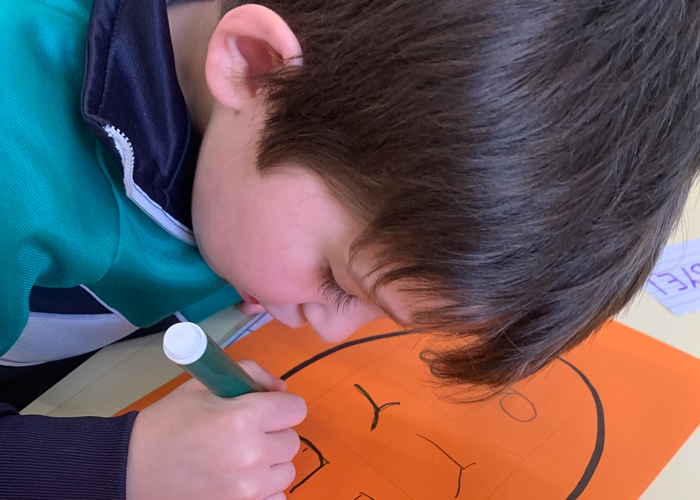 Las Naciones Unidas han declarado 2023 como el Año internacional del Diálogo como Garantía de Paz, para facilitar la unión y colaboración de las naciones con apoyo de organizaciones internacionales. El fin es desarrollar y aumentar estrategias y acciones para establecer la Paz Universal.
Nosotros desde el centro hemos aportado nuestro granito de arena con el fin de hacer de nuestro planeta un lugar mejor.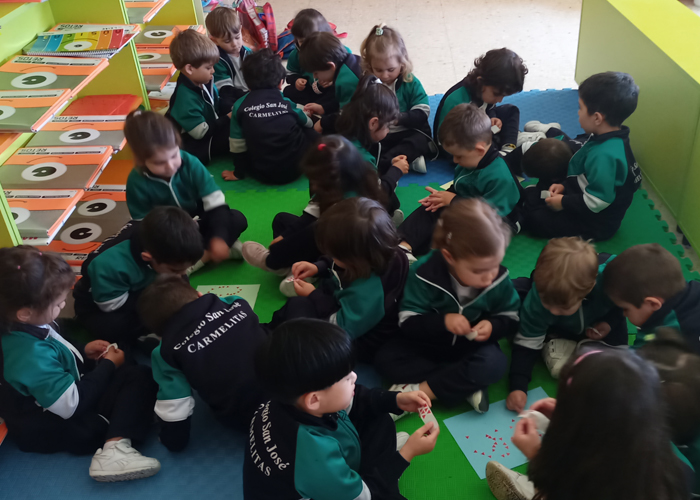 Our students of 3, 4, and 5 of Infant Education have been studying and practicing expresións of cordiality. They have learned a lot.  We hope you like it!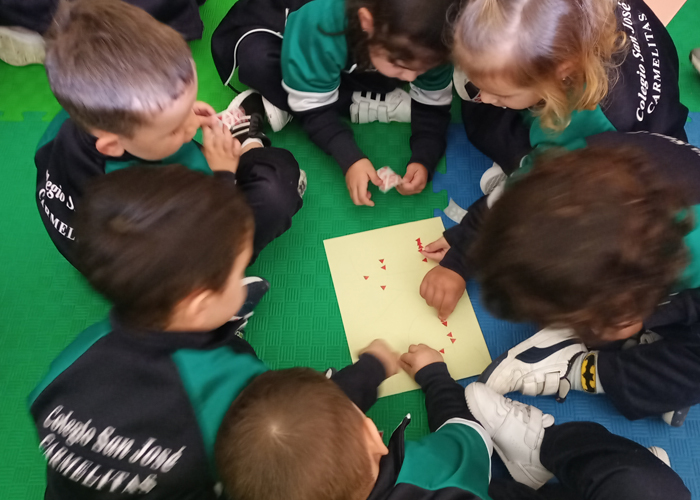 Nuestros alumnos/as de 3, 4 y 5 de Educación Infantil han estado estudiando y practicando expresiones de amabilidad. Han aprendido un montón. ¡Esperamos que os guste nuestro trabajo!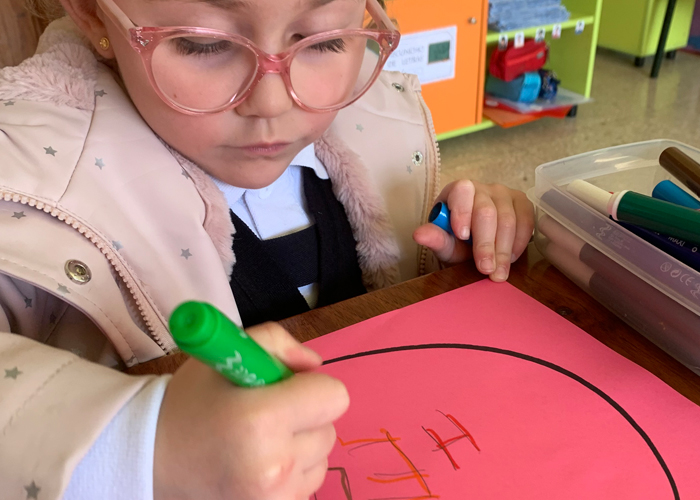 These days, 1st and 2nd of Primary have been reading a book, THE PEACE BOOK by Todd Parr. Next, we  have thought about how can we work for Peace. And now, we know the world is a better place because of US. Because Peace is …being different, feeling good about yourself, and helping others.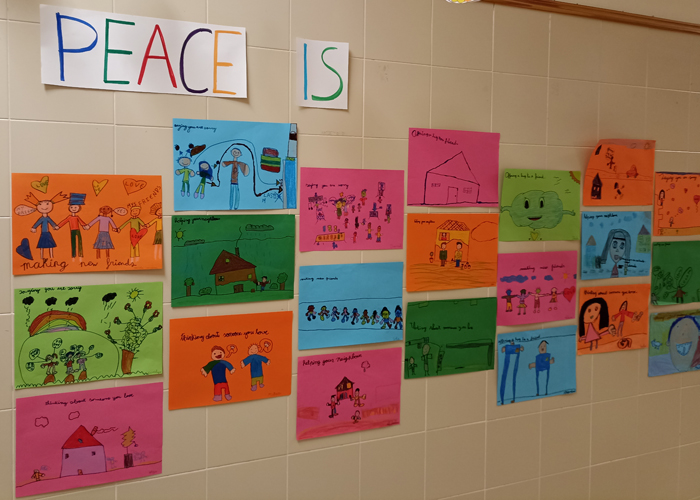 Estos días 1º y 2º de Primaria hemos estado leyendo un libro, THE PEACE BOOK de Todd Parr. Lo siguiente ha sido pensar cómo podríamos nosotros trabajar por la Paz. Y ahora sabemos que el mundo es un lugar mejor porque nosotros estamos en él. Ya que, ser diferente, sentirte bien contigo mismo y ayudar a los demás, todo eso es construir la Paz.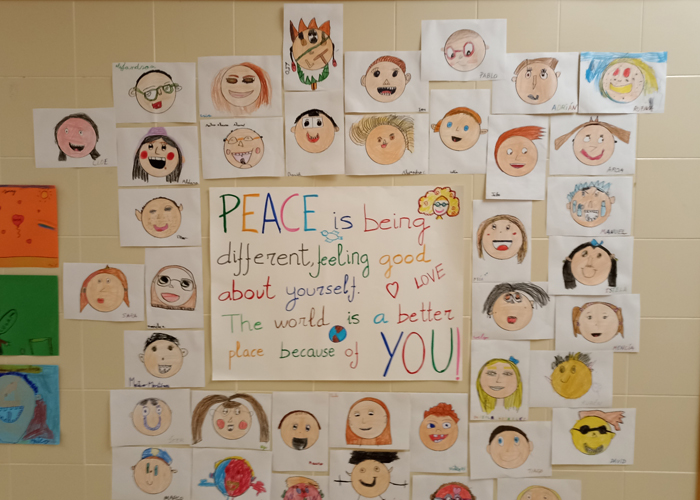 The students of 3rd and 4th worked on the dialogues of Peace from a sport as it is Judo. Xavi of 6th and Angie of 5th collaborated as good teachers in this sport. Judo follows some ethical and moral codes. This practice made them think about this sportive discipline and the importance of Peace.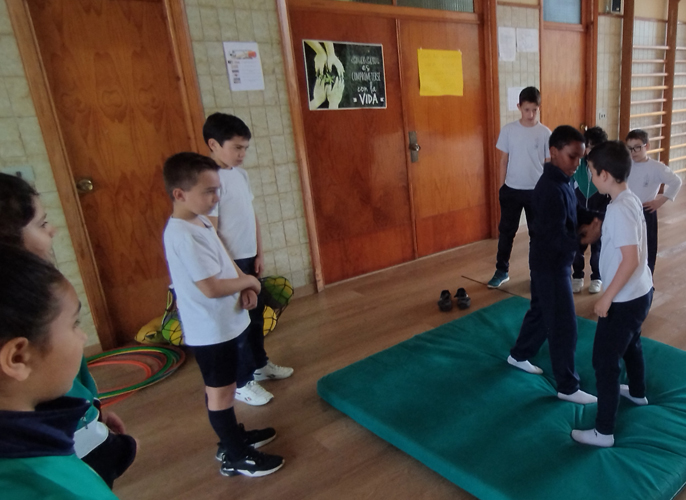 El alumnado de 3º y 4º trabajó los diálogos de Paz desde un deporte como es el Judo. Xavi de 6º y Angie de 5º colaboraron haciendo de buenos maestros en este deporte. En Judo se siguen unos códigos éticos y morales que se manifiestan a través de diferentes valores éticos y morales. Esta práctica los hizo reflexionar sobre esta disciplina deportiva y la importancia de la paz.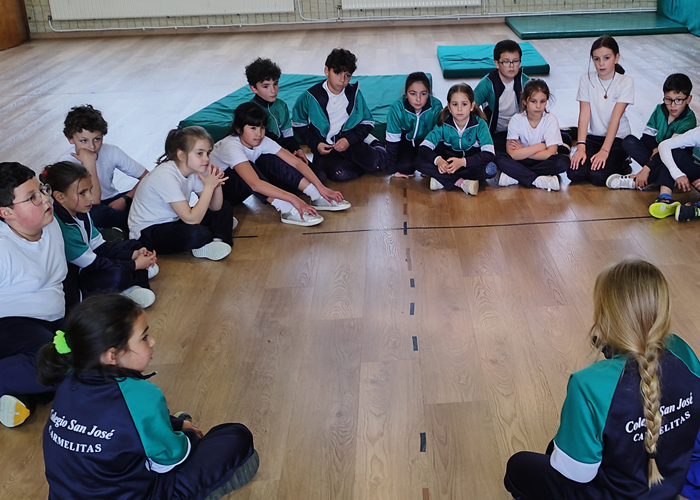 In Arts and Crafts,  pupils of 5th and 6th have worked with Picasso and Dora Maar, both painters and a sentimental couple. She was a great influence on Picasso's art. Dialogue being a way to enrich his works.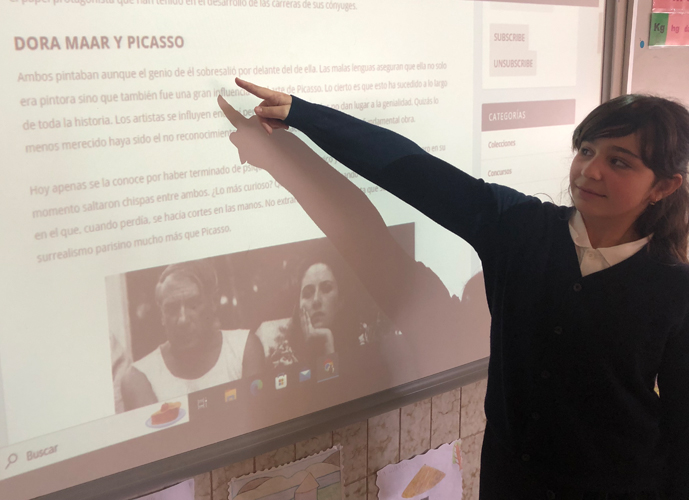 En plástica, hemos trabajado con Picasso y Dora Maar, ambos pintores y pareja sentimental. Ella fue una gran influencia en el arte de Picasso. Siendo el diálogo  una manera de enriquecer sus obras.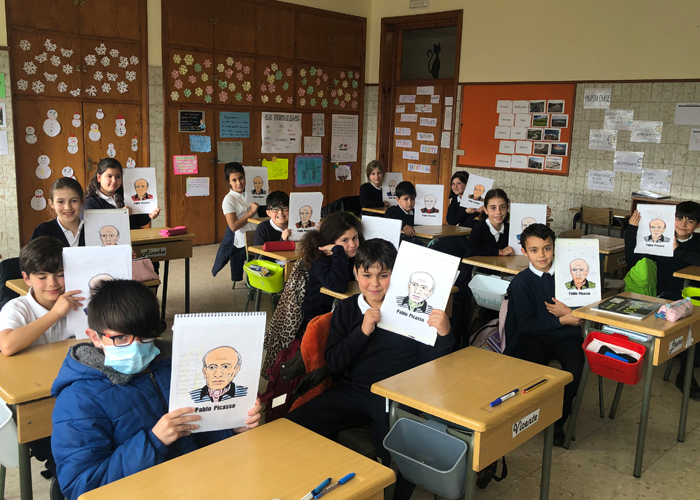 In Music, we have worked with Brahms, who searching motivation, found some dialogue songs for which he composed an accompaniment. Brahms avoided the use of new musical techniques such as the «lied»  (ternary form). And to know him better, we play one of his most famous  works «Lullaby».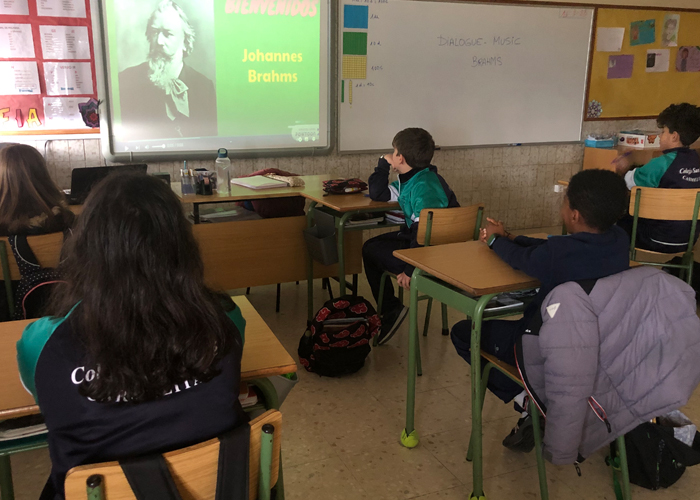 En música, hemos trabajado con Brahms, que, en busca de motivación, encontró unas canciones dialogadas a las que les compuso un acompañamiento. Brahms evitaba el uso de las nuevas técnicas musicales como el «lied» (forma ternaria). Y para conocerlo mejor, interpretamos una de sus obras más famosas «Canción de cuna».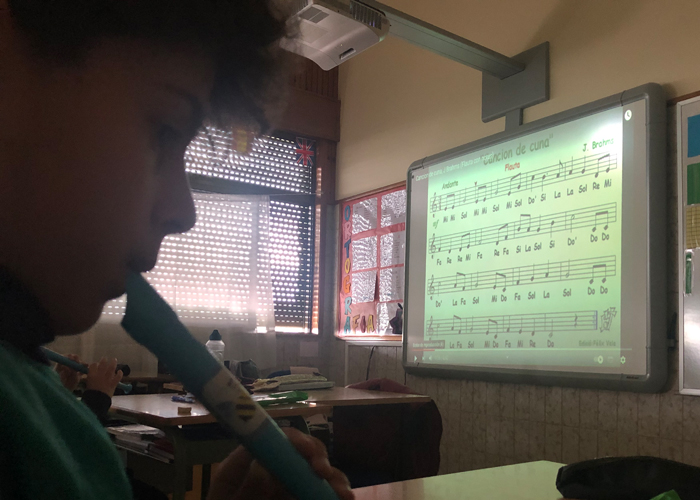 Today,students in ESO have been discussing about peace.First,they listened to a song, We want Peace by Lenny Kravitz and after that,they have spoken to Bruce about their thoughts and feelings focusing on peace,music and lyrics and their possible influence among them.We've spent such a nice time!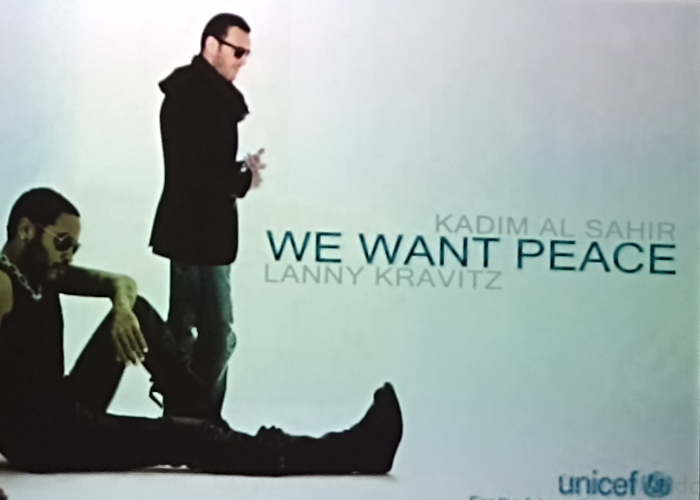 Hoy, los alumnos/as de ESO han estado charlando sobre la Paz. Primero escucharon una canción, Peace de Lenny Kravitz. Después, han establecido un debate, con la ayuda de Bruce, sobre pensamientos, sentimientos enfocados en la paz, música y letra y la posible influencia entre ellas. Lo pasamos bien.