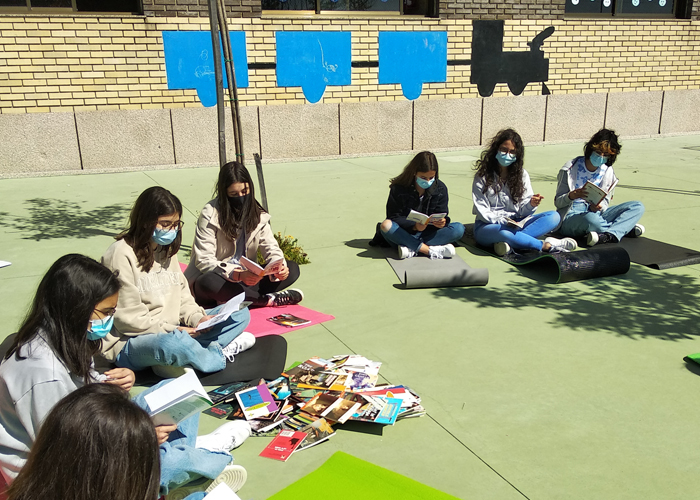 As everybody knows, an important aspect when learning a language is having an effective reading comprehension. For this reason we usually read texts about different topics in class and later we discuss about them or make exercises.
This time and making the most of the excellent weather, we went to our fantastic playground and spend our class reading there. We all enjoyed our reading and such bright sunny day.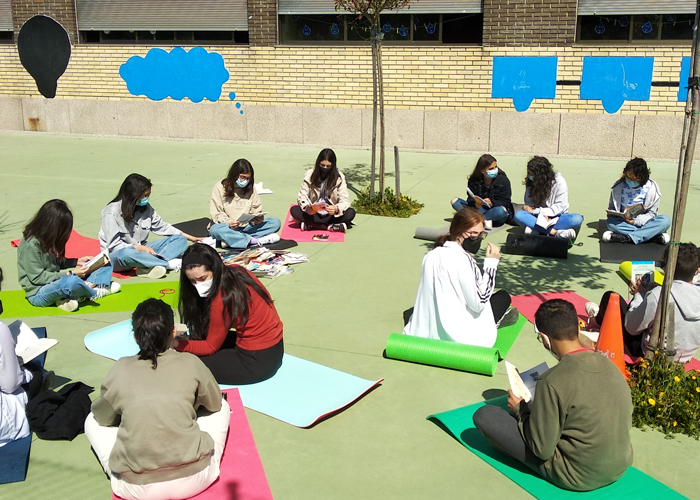 LEER EN EL EXTERIOR
Como todos sabemos, una parte importante en el aprendizaje de un idioma es la comprensión lectora. Por esta razón normalmente leemos textos sobre diversos temas en clase y después los comentamos o hacemos ejercicios.
Esta vez, aprovechando el buen tiempo nos fuimos a nuestro fantástico patio y pasamos la clase leyendo allí. Disfrutamos de la lectura y de un maravillosos día soleado.