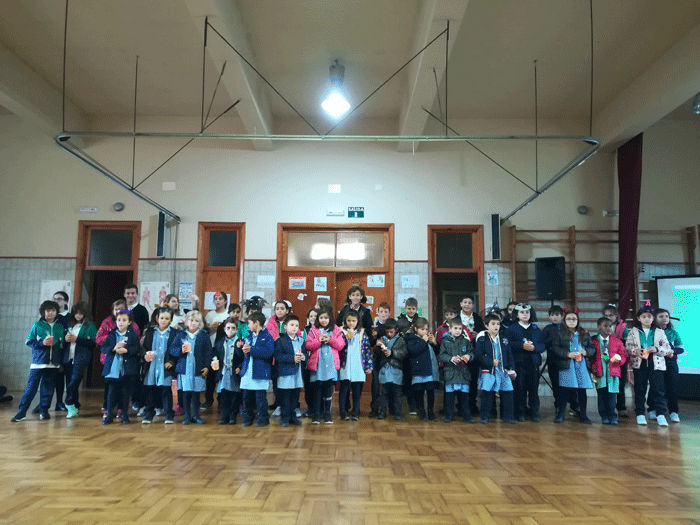 These days our hall is full of Jack´o lanterns. So, thank you all for participating. We´ve decorated our classroom´s doors, hallways and classrooms. We´ve got a "haunted school".
But also, we´ve been very interested in learning more about Halloween. Writing, reading, singing, dancing, playing…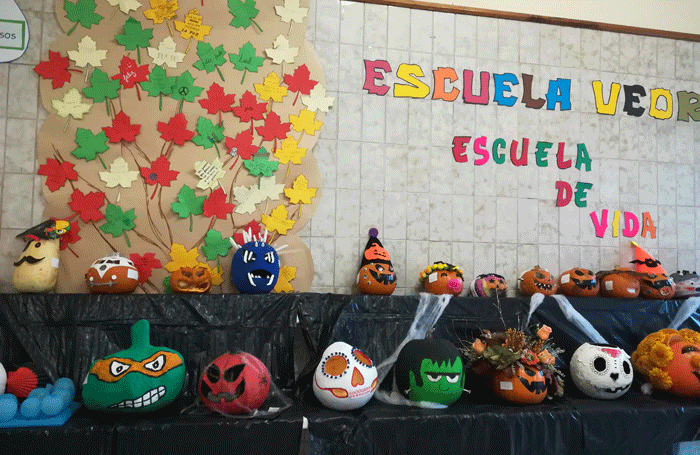 Estes días a entrada do noso colexio está ateigada de cabazas arrepiantes. Grazas a todos por participar no concurso. Tamén decoramos as portas das clases, os corredores e as aulas. Temos unha "escola encantada".
Pero ademais estivemos interesados en seguir aprendendo sobre  o Samaín (summer-end).Escribimos, lemos, cantamos, bailamos, xogamos… Todo iso fixemos.
Podedes ver máis fotos no seguinte enlace: https://carmelitasaguarda.com/cs_gallery/samain-halloween/ ‎