…and in the Arts and Crafts time, Students collaborate decorating Christmas barrels, which would look fancy in the streets of our town in so especial dates like Christmas.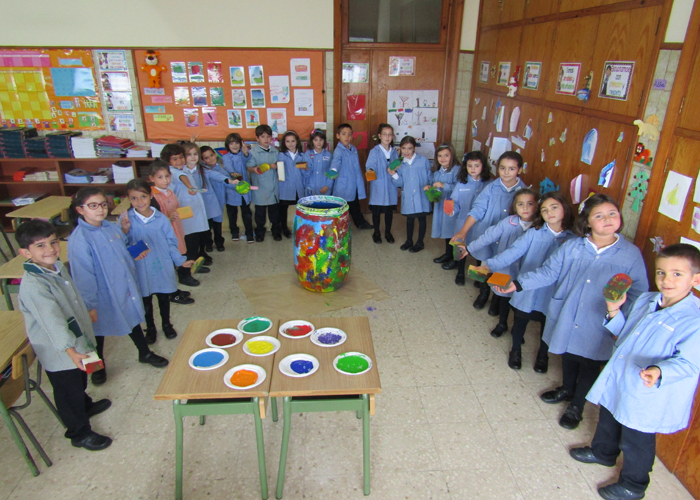 We imagine, paint and create shapes, colours and fun through different techniques of brushed – painting, with original designs and ideas, always giving a touch of happiness and identity to our works.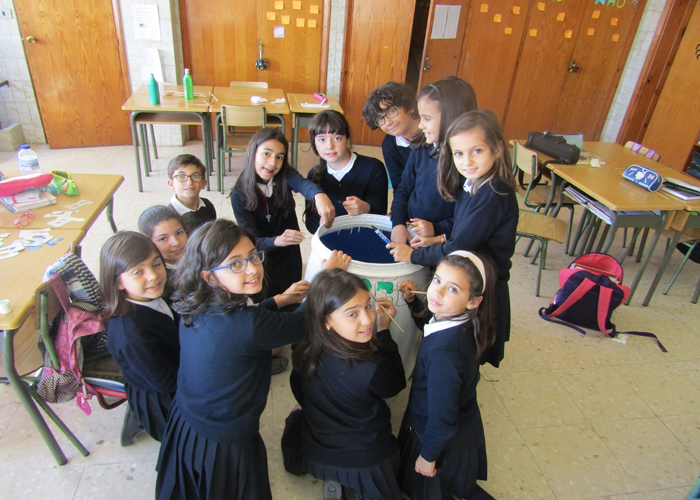 The group work of each class, once again show us, a job well done by the motivation of our pupils and their attitude in different tasks proposed through last term.
Congratulations!!!!!